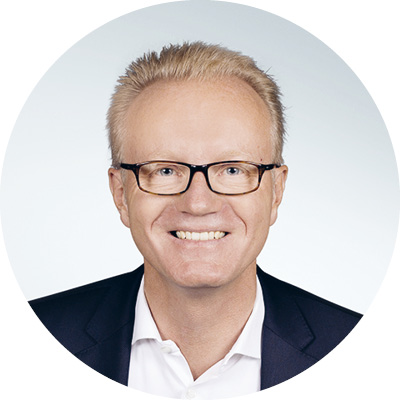 The Urgent Need for Next Level Customer Experience
Matthias von Alten
VP Strategy Transportation & Mobility, Publicis Sapient
The past thirty months have shown that the dynamics of the automotive industry transformation have accelerated in multi-faceted ways. The key drivers of this acceleration are the changing mobility behaviour of customers, sustainability, and the need to reach out to prospects and customers in a new way.
The focus at the OEMs is still mainly on selling cars, as it has been the industry's core business since the beginning. There is a shift from the traditional 3-stage sales process (B2B2C – OEM to dealers to the customers) to a direct sales model (B2C – OEM to customers) with the support of the dealers in an agency role but this is not changing the focus. It's hard to change direction of a large ship but there's more urgency than ever.
It's worth considering that there is no considerable market growth in the future coming up. There's a shift from ICE-powered cars to xEV and in the long run, to autonomous solutions. In parallel working from home and governmental regulations might lead to less demand for vehicles globally in the future.
Customers are now demanding the same customer experience, personalization, flexibility, and convenience with their automotive and mobility needs as they get in other industries like retail, finance, or travel. Trust is no longer built at just the brand and OEM level, but instead won or lost at every interaction. While the industry's focus is still on pre-sales and sales, they're continuing to lose out on what happens during the ownership period.
Today's customers are unforgiving when it comes to poor customer experience. In a recent global survey conducted by Publicis Sapient together with Microsoft and Sitecore, seventy-two percent of consumers say that they are likely to shift companies after just one bad experience. (Publicis Sapient, Microsoft and Sitecore conducted a study in 2021 with 11,000 car owners across 16 markets)
– Are OEMs spending more money on acquiring new customers over creating a best-in-class experience for their current ones?
– Why is the investment on loyalty so much less than it is in pre-sales and sales?
Today, customer experience management measures customers' emotions, opinions, and perceptions when they discover, test, buy, and use a brand, product or service or interact with customer services. On top of that, personalization by using customer insights is used for the so-called »next best action«.
Is that enough to conquest and loyal consumers in the future?
Our research revealed interesting insight that initiates a different thinking about customer experience.
A. These target groups who are the most demanding are the least loyal.
B. Generation Y and Z is the target group to watch as their preferences towards with mobility, and the way to buy a product, is different.
Having examined the automotive trends, it's more evident than ever that there is a clear need to rethink customer experience. How it's currently handled will not be successful in the future. The combination of limited market growth and further business around mobility services, over the air updates, functionality on-demand, and additional adjacent services will lead to more customer interactions with a much higher cadence – this will need to be appropriately managed.
A new way of thinking and acting with prospects and customers will be critical. Beyond selling cars directly to customers, a substantially comprehensive view of customer experience is necessary. We are talking about the entire customer lifetime value. OEMs must recognize that the ongoing interaction that drivers have with their brand will become standard. And each interaction will need to be frictionless and value adding from customer perspective.
The key will be the extension of customer experience-driven conquest strategy with loyalty. From our perspective, those companies will be leaders in the future who can gain prospects and keep customers in their ecosystem with an individualized, always attractive, and value-added offering.
Therefore, it is needed to establish an end-to-end based customer engagement framework with five elements:
1. Invest in customer lifetime value management Customer lifetime value is the metric that indicates the total revenue a business may reasonably expect from a customer account throughout the business relationship. Establishing an integrated CLV environment based on customer, vehicle and service data will lead to focused and proactive interactions around the »next best action«.
2. Build a customer ecosystem Selling a car every 3 – 5 years plus some after-sales activities builds an ongoing relationship. Creating an attractive and holistic offering portfolio beyond the vehicle and with own and 3rd party offerings will shape an ecosystem that keeps your customer engaged. Compare it with Amazon.
3. Integrate the different interaction channels There are already many different entry points to interact with one brand, but they are siloed. To keep the positive brand sentiment, you need to make your customers' lives easier and more convenient with connected interaction channels – both physical and digital and alongside the value chain of headquarters, national sales companies, importers, and dealers.
4. Build a customer focused organization Today the organizational set-up is still fragmented, for instance, sales, marketing, after-sales, financial services, and mobility services. To ensure best in class customer interaction, you need a new organization with ONE integrated view of the customer incl. all different business units with clear responsibility for the customer lifetime value and revenue.
5. Use the technical power All of this is only feasible if you have the right tools in place. One data source for the 360° view customer, vehicle, services, integrated tech stack and analytics tools are needed to get latest customer insights, identify the individual needs, and realize the call for action.
The next level of customer experience will become an active customer engagement along side the entire customer lifetime. It will pay off if brands invest in customer engagement and interaction. Customers are more willing to participate in loyalty measures, they are less price-sensitive, and the purchase cycle is faster. More than ever, it is critical to build a lasting relationship with your customer. There's no other option.