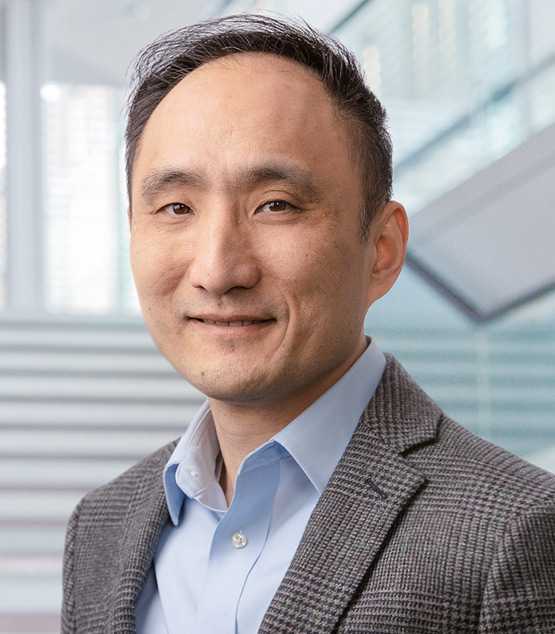 The Next Big Thing in Automotive is
Experiential Technology
Kelei Shen
Chief Technology Officer, HARMAN
Rapid technological advancement has allowed digital-native consumers to do whatever they want, whenever they want to do it. The millennial generation is not only tethered to their personalized devices, but they also don't know what it means to exist without connectivity. Whether on a phone, laptop, smartwatch, or a range of other connected devices, consumers expect a continuous, seamless user experience to enhance all their interactions.
Automotive buyers demand a hyper-connected lifestyle that continues from device to the car. The challenge for automakers is that digital experiences are often one-dimensional. Historically, they have lacked cohesion inside the car, and consumers have therefore viewed the automotive cabin as a barrier to their digital freedom. As an industry, we must change this perception, by first changing the reality. To ignore it, could be a strategic mistake for the industry.
The Seismic Shift Toward Driver Personalization
At my own company, HARMAN – a wholly-owned subsidiary of Samsung – we enable connectivity through the entire vehicle experience.
HARMAN designs and engineers connected products and solutions for automakers, consumers, and enterprises worldwide, including connected car systems, audio and visual products, enterprise automation solutions, and services supporting the IoT.
Shifting consumer expectations in the automotive market are greatly impacted by three key changes in the marketplace, the burgeoning sharing economy, multimodal transportation, and smart mobility.
With the arrival of the connected car, autonomous driving, and shared mobility empowered by the continuing roll-out of 5G, the industry is driving a shift in value to the brains of the vehicle, its software platform and infrastructure.
The industry can develop new ways to define mobility and deliver innovation in the form of a cohesive digital experience. We bring that promise of the future to life today when we develop new, scalable solutions for greater mobility personalization.
According to Gartner, the automotive industry will be the "largest market opportunity for 5G IoT solutions" in 2023. Gartner goes on to say this will represent an installed base of 19.1 million units, or 39 percent of total 5G endpoints in 2023.
The future of mobility will be shaped by technologies such as AI and AR, brought to fruition through the power of 5G. This revolution will be defined less by the individual interface with technologies but more by the experiences they create. We are seeing the value of the car move from MPG or RPM, to EPM or Experiences Per Mile – and I invite the industry to join us in this effort.
The next chapter of automotive innovation will shape the future of mobility by converting the conversation from connected vehicle technology to consumer-centric mobility experiences.
The Consumer Mandate to Deliver EPM
EPM is the next chapter in consumer-centric mobility. It will close the gap between connectivity inside and outside the car. We are already seeing it at work in HARMAN's collaboration with Daimler on the MBUX system from Mercedes-Benz. The MBUX includes Augmented Reality (AR) Navigation to blend turn-by-turn directions with AR visuals to transport the navigation user interface into the digital age. An AI-powered in-cabin monitoring system helps detect distraction, while ultra-HD surround-view monitoring blends safety with connectivity.
This is one early example of how we see automakers and consumers prioritizing the experience per mile. It closes the gap between mobility and connectivity, and we should consider it a consumer mandate. The digital access people enjoy outside the car sets the expectation of what should be experienced inside of the vehicle, in a safe and intuitive way.
Redefining What Moves Us
At HARMAN, we are further demonstrating our belief in the power of connected experiences through our ExP Integrated Solution Suite, which is designed to create a single, comprehensive experience inside the automobile cabin by bundling core technologies into a unified offering.
Unified solutions enable cohesive vehicle experiences, rather than ad hoc, disjointed technology features. Instead of introducing a siloed group of on-off technologies, we are helping OEMs create consumer-centric driving experiences through customized technology bundles that meet almost any driver need.
The auto industry is moving the end-user experience further up in the product development funnel, beginning with the design process. When we blend cloud, ADAS and telematics technologies – and put it in the service of a cohesive experience – we can also deliver safety for both drivers and pedestrians.
For example, an OEM may want to offer their consumers a safety-first bundled solution suite, which would feature awareness technologies, such as Blind Spot Warning, Directional Sound Steering and the new Vehicle-to-Pedestrian ADAS, which forewarns drivers and pedestrians to potential safety conflicts using Vehicle-to-Everything (V2X) technology and 5G-fueled networks.
When we think of EPM we think about the complete experience, and bundle safety with assistive technologies such as a Virtual Personal Assistant (VPA) integration through the HARMAN Ignite Marketplace, which also enables voice messaging, navigation, media selection and more.
Ultra-Wideband Advantage
The industry must consider the needs of fleet vehicles, rideshares and rentals. For those markets, OEMs may be interested in a Multi-Modal Experience Bundle. Leveraging Ultra-Wideband (UWB) technology, another bundle example enables easy vehicle access and connectivity – along with significant personalization. As a passenger or driver approaches a vehicle, a UWB token will initiate and triangulate their location via 5G cellular connectivity, unlocking the doors and initiating personal preferences.
The token can then transmit to the HARMAN Ignite cloud where the individual's unique profile is unlocked, enabling connection to personal contacts, services, media content and location-based services.
The result: The driver enjoys instant access to personalized features and vehicle functionality while equipping OEMs with the ability to deliver hyper-tailored and regular fresh content to their customers.
To prioritize the experience means
to implement automotive technologies as
complete solutions, instead of a long
train of one-off features.
Future-ready also means designing for the fast-growing electric vehicle segment. Our EV Plus+ Solutions overcome challenges unique to EVs and offer consumers a no-compromise level of entertainment, communication and comfort, flexibly and sustainably – without impacting range performance.
Delivering EPM to Cars Already on the Road
While new cars will be equipped with enhanced safety and connectivity, we can't ignore the vehicles already on the road. OEMs can support connecting the unconnected with SmartAuto connectivity, an OBD device that delivers upgrades such as Wi-Fi, driver, and vehicle analytics, remote operation, and access to applications and services.
Additionally, our SmartAuto Dash Cam equips vehicles with forward collision warning and incident management – while the SmartAuto Headunit offers a large display and modernized user interface, and more.
We don't have to stand by as the future happens. Instead we must see the shifting value set toward the Experience Per Mile, or EPM, which is reshaping the in-cabin user experience.
To prioritize the experience means to implement automotive technologies as complete solutions, instead of a long train of one-off features. Join us in defining the EPM, because drivers and riders are ready for their digital life to extend beyond the curb and seamlessly join them for the ride.