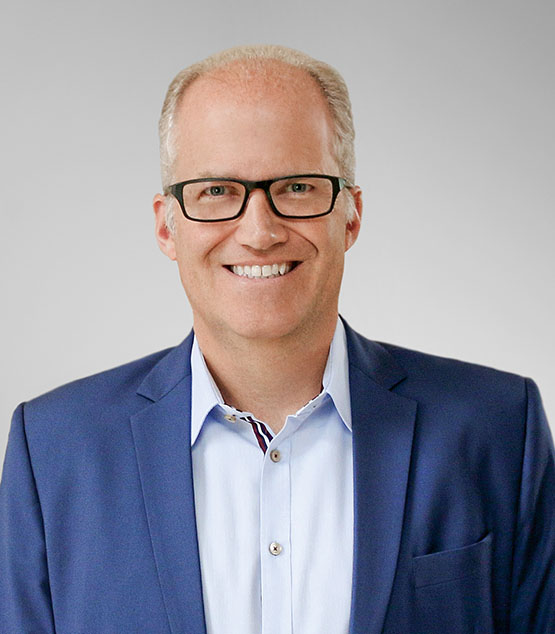 Collaboration is at the Heart of Tech and Automotive Convergence
Mike Thoeny
President, Automotive Business Group, Flex
You may think of Flex as a leading electronics manufacturing services company, and you'd be correct. We have a heritage that spans decades making electronics for nearly every industry. But that is just the start. What many may not know is the extent of Flex's investment in technology and innovation. As much as 40% of our automotive business today is tied to design-led engagements and this continues to increase.
 In today's automotive industry, priorities are changing to make cars safer, greener, and more user friendly. And that calls on a wider range of disciplines – many of which are areas that OEMs no longer wish to focus on alone. That's where Flex adds value. We're working in partnership with most of the global OEMs to innovate with them. And with expertise in over a dozen industries outside of Automotive, we add a unique perspective on the application of technology. The result is a flexible approach to bringing new tech to market.
Automotive OEMs are developing increasingly complex and high-value-add technologies in-house. At the same time, they are also working in partnership with technology providers. These relationships share the risks and rewards involved in designing, testing, and manufacturing advanced new high-tech products. This ecosystem approach also offers the opportunity to introduce these new products to market faster and more economically.
Building and designing differently
This is the world we're living and working in: Connectivity products that strengthen the communications safety net from car, to edge, to cloud, enabling users to stay connected. Autonomous vehicles that will ensure people or goods can get to where they need to be safely, extending mobility to all. Electrification products that reduce the impact to the planet. And Smart Tech products that build an intelligent foundation for user experience.
We know that anticipating this changing market requires collaboration. The truth is that it takes an ecosystem to build the car of tomorrow. Flex is very much involved in building that ecosystem. And we're working with car makers across Europe to do so.
A key point to note is that we do not compete with OEMs in the areas of developing electronics architecture and software. Instead, we offer flexibility in the ways we can work together to help our customers get to market faster. This can include everything from Flex providing full design support, to an open cooperation model. Together we work from concept to prototyping, to a flawless production launch with long-term support.
As such, we sit between the traditional EMS players and full-service Tier-1 firms with a hybrid approach that brings a truly collaborative business model to our customers.
Flex has the size and scale to partner with the leading OEMs globally. We have over 30 automotive sites, 4,000 suppliers and we're in over 600 vehicle platforms worldwide. And our Europe business is well established and growing. Melanie Schuttenberg, VP of business development for Europe, is based in our design center in Stuttgart. Melanie and her experienced team are focused on better enabling our customers throughout the region. We currently have ten dedicated automotive sites in Europe so our presence in the region is significant.
A newcomer's perspective
I joined Flex to lead the Automotive segment in June 2020 after many years in the industry. One of the things that struck me since joining is the level of design competence that exists, not just in Automotive, but across the Flex enterprise. This collaborative spirit and flexible business model is the right fit to support OEM projects in autonomous systems, electrification or any of the trends driving the industry.
A great example of collaboration is how we are working with several customers to bring highly autonomous vehicles to market by applying technology initially developed in our enterprise server compute business. The design experience in providing massive levels of compute for enterprise and cloud servers was a great baseline for developing highly autonomous driving compute platforms. These systems provide OEMs and leading mobility software developers with the extreme level of processing power necessary for these applications, while ensuring automotive-grade reliability.
Combining two highly specialized markets together to deliver a robust and reliable technology solution for Autonomous vehicles is just the start. Many OEMs are already invested in up-integrating various electronic controllers into a smaller number of domains within the vehicle. These domain controllers require scalable compute power depending on their function and that, in turn, can reduce the computational power requirement of remote sensors and actuators, lowering the overall system cost. Flex's experience in these platforms, for a range of applications, supports this trend and positions the company well for the anticipated move to a more centralized electrical architecture.
Bringing in a technology partner, such as Flex, is a perfect way for OEMs to speed up their mobility transformation across a large range of products.
For companies hard pressed under tight deadlines and constraints, it gives them access to the cross-industry design and development expertise and also to the complete supply-chain and ecosystem they need to make progress far faster than they could alone.
We have over 30 automotive sites, 4,000 suppliers and we're in over 600 vehicle platforms worldwide. And our Europe business is well established and growing.
Winning partnerships
Our ecosystem is built on expanding partnerships in the automotive space. Take Baidu, a leading China-based provider of internet-related services and AI, who we work with on several projects. They have been working on developing autonomous driving technology since 2013. Flex's unique partnership model provided the perfect flexible framework to support Baidu's product development from innovation stage, right up to global deployment.
Flex provided Baidu with various design services in the areas of electrical, mechanical, thermal, software and functional safety design. And we offered innovative and reliable supply chain and manufacturing services to support Baidu.
As a result, together Baidu and Flex created the ACU (Autonomous Driving Compute). This is the central processing unit of their Automated Valet Parking (AVP) system for the Baidu Apollo program launched in 2020, just eighteen months after project kickoff.
Flex also recently announced a partnership with LeddarTech for the development of a LiDAR evaluation kit and related service offering for design, development, and manufacturing of automotive LiDAR sensors. The collaborative partnership between LeddarTech and Flex combines LeddarTech's sensing software technology and Flex's expertise and design services to deliver optimized automotive LiDAR sensors to customers.
Overall, this cooperation with LeddarTech provides a viable path to volume deployment for advanced driver assistance systems and autonomous driving.
Forging new partnerships to create new value
One unexpected benefit of working with a technology partner is that it enables OEMs to forge new connections with companies in other industries and monetize their intellectual property.
This co-innovation model Flex practices with its automotive partners leverages tech from across its healthcare solutions, power solutions, consumer electronics business and more.
Many traditional automotive suppliers are limited to the technology available in its specific industry. Flex is different. We apply our learnings from other industry verticals to the automotive industry, and that creates value while accelerating innovation. The demand for this type of crossover is growing as vehicles are becoming more like another living space.
To find out how Flex and help you achieve your business and technology goals, please contact Melanie Schuttenberg at melanie.schuttenberg@flex.com
About Flex
The Flex Automotive team is made up of 14,000 professionals who work with an extraordinary focus on our products, our customers, and our communities. Fueled by the megatrends that shape our industry we design and build the technology components that enable the transition to next generation vehicles. We strive every day to make great products for our customers that create value and improve people's lives.