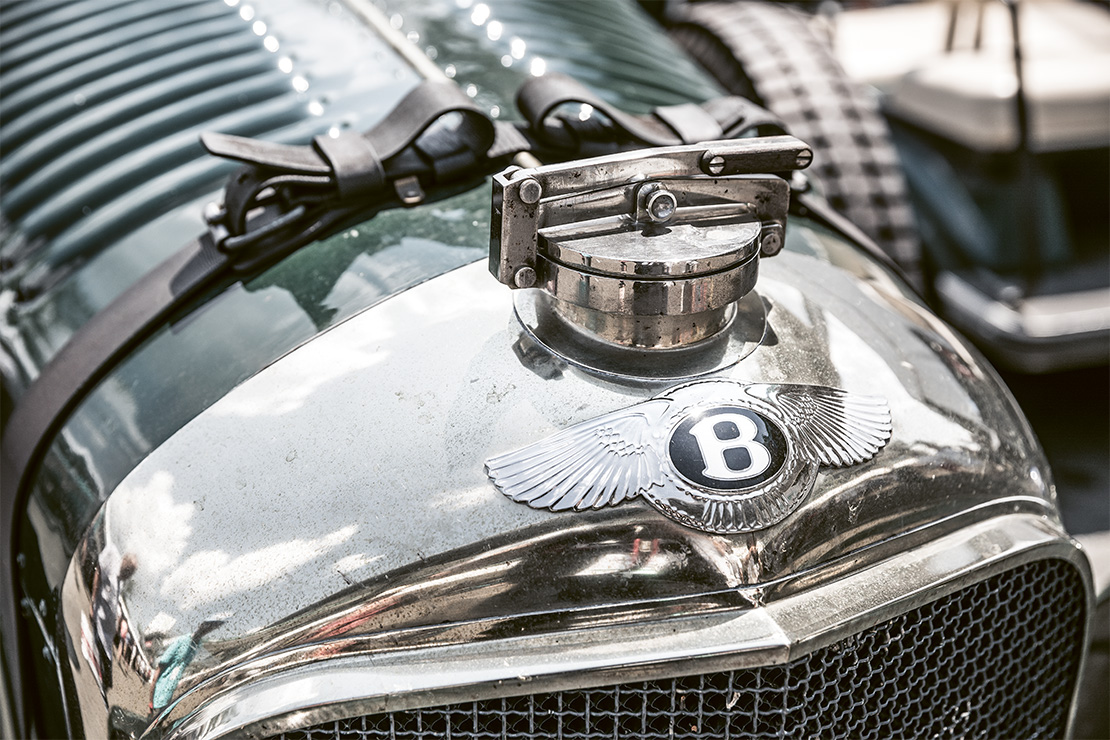 Benjafield's Racing Club
There are stories that are simply too bizarre to be true. But not in England. Not when it comes to men, cars and tradition. And for the men I've met it is about a lot more than that.
Benjafield's Racing Club is an extremely exclusive club, which can probably only be found in England. And I had the
honour of accompanying the gentlemen, who see themselves as legitimate successors to the legendary Bentley Boys, to their annual dinner and Le Mans Classic.
Bentleys between fruit trees
We need to go further back. Approaching such an exclusive club takes time. I got to know Benjafield's Racing Club
at the Classic Days at Schloss Dyck. The castle's wonderful scenery in the summer and the totally unique scent of
flowers and petrol fills the air. The gentlemen from Benjafield's Racing Club stood out at this German Goodwood. And aroused my curiosity.
Alongside all the shiny classics polished to a high gloss with a toothbrush, the pre-war Bentleys somehow looked wicked. As it's not the external beauty that counts at the BRC. The Bentleys, which all (have to) come from the time before the war, are allowed to show their years and lives. Just like the club members, the oldest one is almost 90 years old.
Scratches and dents are witnesses of an eventful past and the club members are proud of this. They all travelled from
England to Schloss Dyck near Düsseldorf on their own. Packing the vehicles on trailers is extremely frowned upon in
this club.
The annual dinner
Months after getting to know each other I have achieved the almost impossible through my perseverance alone, which can sometimes be exhausting for the other person: I was invited
to the annual dinner as a guest. The dinner is a tribute to the club's namesake, Dr Dudley Benjafield, one of the original Bentley Boys, a perfect gentleman and team player.
It is a matter of honour that the members also drive up in their open Bentleys in snow and ice (it's November). Ladies are
not allowed. They enjoy chatting about the past year and there is plenty to tell: about the different trips in England, Europe and worldwide. As they join in rallies around the world too or personally drop off donations in unusual places sometimes.
"Drive hard, party hard"
The dinner is held in club member and vintage Bentley dealer Stanley Mann's showroom where precious exhibits from 1919 to 1931 evaporate equally high-quality engine oil. The wine and food are delicious and the tone is set at the start of the sociable part of the evening with the toast: "Thank you, God, for turning water into wine. And thank you, gentlemen, for turning it back again."
The mood is good and gets even better when it's time for the challenge cups award ceremony: I can't believe my eyes but the first award is a frayed stuffed rabbit head nailed to a propeller blade in 1925. I had read this bizarre story … and thought it was exaggerated … But in England …
This award is presented for the "hairiest moment" and for near misses or near accidents. And it wasn't the only strange award of the evening. My highlight was that after a secret ballot the new Bentley Boys allowed me to accompany them on the Le Mans Classic for this story.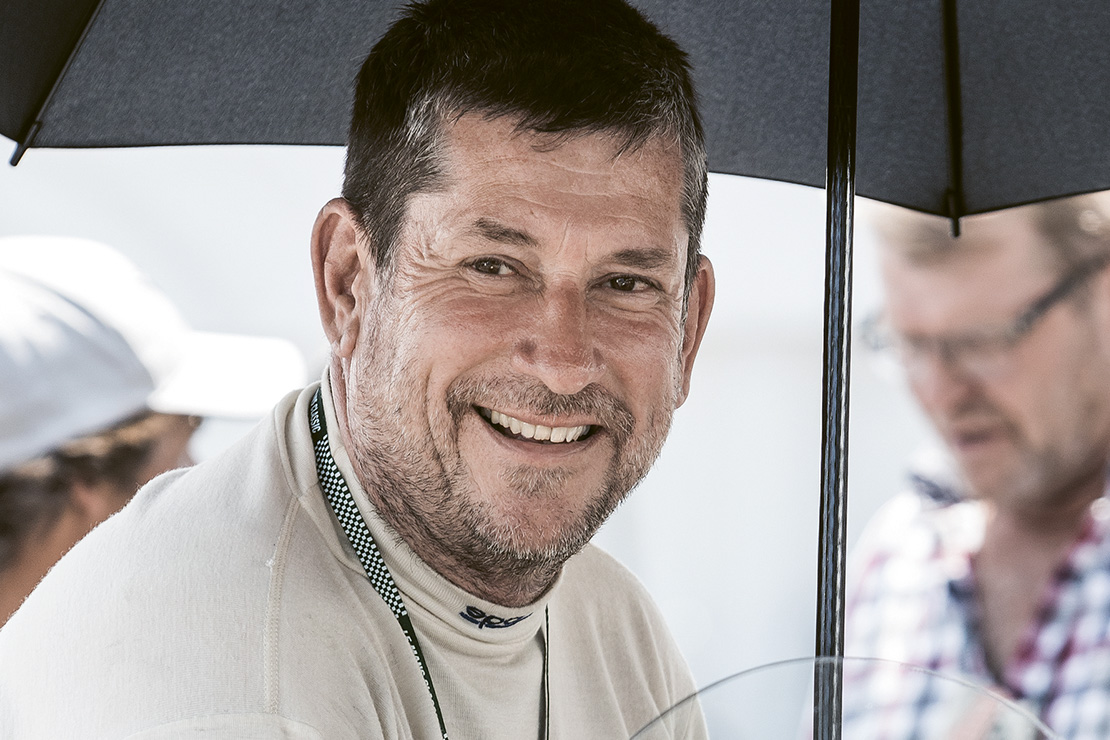 Benjafield Martin Overington
On my way home, not in the 2.5 tonne heavy, roaring, open Bentley, I'm impressed by the deep English values and stories I had the honour of experiencing that day. As rough as it may be at times, it's all about camaraderie, sportsmanship and adventure. Would I also have a chance of getting in? The number of club members is limited to 88, so one of the blessed O. W. Bentleys would have to go to heaven first for a place to become available. English blood is not a requirement, admission is only on recommendation by a club member but it does help to own one or more of the approx. 1,100 still intact and roadworthy pre-war Bentleys. These are available for anywhere between EUR 300,000 to several million euros.
Le Mans Classic 2018
It's finally time. A glorious summer weekend and I'm meeting my Bentley buddies again. The mood is like a school reunion. Everyone is excited but also a bit tired from the journey (no trailers!).
The event itself has its own unique atmosphere. This is not about speed, there are no digital benches in sight – everything is chilled. There are people everywhere who enjoy their own classic car (and a bit of loose change). You admire other people's cars and every team has mechanics with them who still see their craft as such. You can stroll through the pit lanes, it's all very informal here, no barriers and VIP badges. The extremely heavy Bentleys weighing tonnes are checked and everyone waits in the heat full of suspense for their race.
Automobile History in Motion
The deputy club chairman and my buddy Martin Overington starts in his 1929 Bentley 4.5 litre "Blower". The overhauled successor to the model that won Le Mans in 1928. Bentley Boy Tim Birkin upgraded the 4 ½ litre with a Roots compressor and other modifications into the 4 ½ litre supercharged. Unfortunately the "Blowers" were not able to triumph in Le Mans in 1930. They were fast but they didn't finish.
Then the race begins, everyone is excited and concentrating, with total confidence in their exclusive cars. And I won't forget the bone-shaking roar at the start for a long time. Thousands of horsepower and endless displacement combine into a powerful thunder on the legendary Circuit de la Sarthe.
All of my boys reach the finish line, the placings are a side issue, their arrival is celebrated and the fact that once again they have taken part in the legendary Le Mans Classic in the spirit of camaraderie and sportsmanship.
Gentlemen, it was a great honour for me.