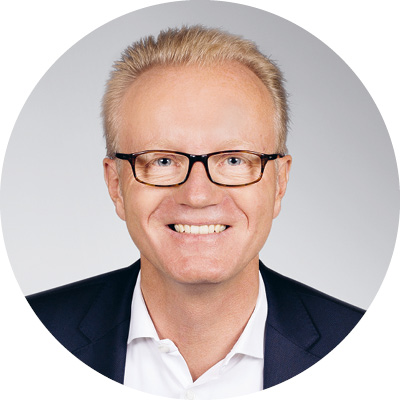 Automaker to Ecosystem: 4 Stages to Orchestrate a Mobility Ecosystem
Matthias von Alten
VP Strategy Transportation & Mobility, Publicis Sapient
Today's consumers are more experience-driven than ever. Customers typically have very positive retail experiences with purchases like consumer products. They expect to have this level of experience regarding their mobility, too. For the future, the focus will shift away from pre-sales and sales, but much more on the ownership and usership phase. Brands and dealers who can handle this shift will drive the industry.
Delivering best-in-class apps or website experience is no longer enough. Automakers must deliver best-in-class and seamless experiences across physical and digital channels supported by one integrated solution to interact with customers – at showrooms, with apps, websites and of course the vehicle.
The next level in customer experience will be achieved by integrating touchpoints – and curating third-party solutions – to deliver seamless, end-to-end mobility services for automotive customers.
Automakers must become ecosystem orchestrators – offering products and services built around a single platform.
A mobility ecosystem is a business model that allows a customer to seamlessly move between mobility solutions and key functionality like payment solutions, data management, commerce opportunities, and more. Whether these features are entirely owned by the automaker or integrated through strategic partnerships, customers expect a unified solution.
This future will likely involve a network of industry players, collaborating on products, services and solutions to a common set of customers. In working together, ecosystem participants improve operations and address customer needs that cannot be met by a single company or disjointed solutions.
The greatest opportunity ahead is with the automaker. Those who can create a successful platform to manage this ecosystem, collaborate and expand their offerings, will become orchestrators, overseeing and owning this enhanced customer experience.
To build a sustainable and powerful ecosystem, including developing a technical platform, automakers must embrace the following four stages.
1. Integrate existing solutions onto a single platform As automakers launch new digital offerings, a frictionless omnichannel experience is more important than ever and creating a single platform to manage these experiences is the essential first step.
Designing a valuable platform requires key functionality. The platform itself must be flexible enough to add, enhance and exchange new features and solutions – self developed or 3rd party solutions. There must be one single sign-on solution, one payment solution and the data management cloud. The platform must also have well defined requirements for smooth integration of future additions. Launching a centralized and modular platform architecture will save OEMs time and money as they make these changes to their features and offerings.
For customers, integrating new and existing solutions onto this single platform offers a more seamless experience across ownership channels (OEM, dealer, vehicle, smartphone, etc) and experiences. Creating a modular platform will enable customers to select the services that best meet their lifestyle needs, all within a cohesive ecosystem.
2. Expand the depth and breadth of mobility offerings With a technical backbone in place, platform owners can focus on expanding the depth and breadth of their service offerings. In this step, automakers must venture beyond their core offerings, identify any gaps in the customer lifetime journey and source solutions that fit seamlessly into their customers' lives.
Our Publicis Sapient 2023 European Car Ownership Report found that two in five (41%) consumers said their car's manufacturer/dealer either didn't provide any services they found useful or didn't provide services at all. One reason is the post-purchase and ownership experience is still overlooked as an opportunity to engage and retain customers. However, there's a significant opportunity to nurture brand loyalty after the sale, keeping the entire customer lifetime value in mind.
For greatest impact, automakers can give priority to these features when building out their digital platform. In particular, the connected vehicle market – including usage-based insurance, service subscriptions, over-the-air updates and electric vehicle charging – will bring massive opportunities to add sustainable customer value and to create new revenue streams in the coming years. The talent and organizational capabilities needed to provide these offerings will be substantial. Automakers must determine which aspects of the mobility ecosystem to develop and which to acquire, build jointly, or outsource entirely.
3. Build a marketplace of partners and third-party solutions The business potential created by digital solutions and integrations within these ecosystems is huge and we are seeing many new players from a variety of industries including automotive, insurance, financial services, health care, energy and of course start-ups.
Today, many of the largest existing software ecosystems consist of thousands of partners. Automakers will need to rely on a variety of new partners to create and capture value to enhance their platform.
With automakers acting as the ecosystem orchestrators, they will achieve outsized results by attracting partners that provide complementary – and even competing – services that shape the ecosystem into a one-stop marketplace for customers. Similar to the natural world, diversity creates ecosystems with greater stability and resilience in the face of disruption.
The challenge is ensuring that the platform is valuable enough for service providers to dock in. It also takes incredible engineering to develop a platform that allows marketplace participants to dock in at different points in the consumer lifecycle. Automakers that successfully deploy this strategy will enjoy competitive advantage for years to come.
4. Continuously evolve the ecosystem experience The more effectively automakers can create continuous value for customers and providers through their platforms, the more likely those customers and providers will engage with the ecosystem. The operating model must be future-oriented and modern to adapt to new value propositions.
Today, 37% of car owners report their car dealership does not know them well, and 58% report their car manufacturer does not know them well, according to the 2023 European Car Ownership Report.
By collecting customer, vehicle and service data across offerings, automakers can continuously improve the ecosystem's product mix and customer experience. Employing data to create personalized sales and service interactions will be key to boosting customer loyalty and lifetime value.
Today, the organizational set-up is still siloed across automaker services, in addition to fragmented partnerships. A more integrated mindset and way of working will enable OEMs to build the platform and marketplace required to transform into a true ecosystem orchestrator.
Now's the time to be bold
Speed is critical to establish a strong market position for automakers. Many have started developing solutions and identifying strategic partnerships, but they need to speed up their efforts. First movers will have a competitive advantage as they build and continuously evolve a foundation of technical infrastructure, strategic partnerships and long-term customer relationships.