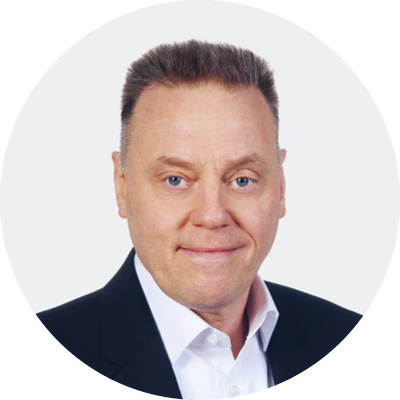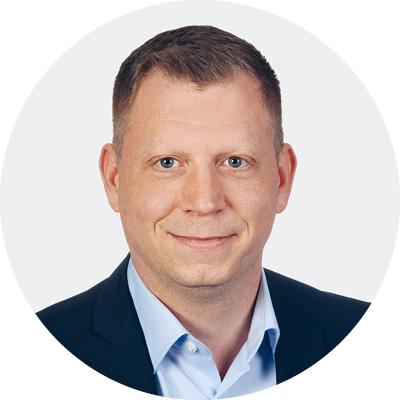 Accuride Wheels Europe & Asia
Accuride Wheels – Innovative & sustainable wheels for the European vehicle industry
Jörg Schumacher / Dominique George / Simon Keilwagen
Vice President R&D CT/OHW / Vice President R&D PT/LCV / Director QLMS/EHS/Global Sustainability
Accuride Wheels Europe & Asia
Accuride Wheels, one of the leading suppliers for the global vehicle market, is working constantly on product optimizations and innovations of it's products and processes with the goal to improve product performances and reduce product related overall CO2 footprints.
Multiple projects have already been started in the different Accuride Wheels Europe & Asia facilities, to reduce energy consumption and therefore the CO2 footprint of the products, on both, process as well as product side. All those activities are summarized in the AccuSUSTAIN 2039 project to become CO2 neutral by 2039.
As example: The main passenger car producing plant in Troyes, France, was able to reduce their Gas consumption more than 50% due to the replacement of heating gas by a connection to a local garbage burner.
Similar projects are ongoing in all facilities; in total more than 100 bigger and smaller projects have been launched. Therefore, Accuride Wheels Europe & Asia was able to reduce their Scope 1 & 2 CO2 emissions from 2021 to 2022 already by around 20% which equals ~12.000t CO2.
The lower carbon footprint for steel wheels and steel wheel / aluminum wheel ratios will also be retained when »green aluminum« and »green steel« will be used.
Passenger car wheel and the drivers of the coming decades: CO2 balancing and life cycle assessment
In the largest Western European passenger cars wheel plant in Troyes, Accuride is fabricating around 3.5 million passenger cars and LCV wheels per year. Due to weight optimization and the use of CO2 reduced steel alloys, these wheels will make a major contribution for CO2 reduction within production and lifetime of the vehicles. During the last decade the PT/LCV wheels were optimized on a lot of different characteristics such as NVH and bolt retention. Now decarbonization is clearly a big part of the future challenge.
The fastest solution for OEMs to reduce CO2 emissions via wheels, would be to mount more steel wheels instead of cast aluminum wheels. After a joint analysis by Accuride and thyssenkrupp Steel Europe on the difference between a steel wheel and a cast aluminum wheel over the entire product life cycle, resulted in a potential CO2 reduction of more than 60% when using steel wheels instead of cast aluminum wheels. Here an example for an LCV wheel with a dimension of 6.5 J x 16. The lower carbon footprint for steel wheels and steel wheel/aluminum wheel ratios will also be retained when »green aluminum« and »green steel« will be used.
Accuride Wheels Europe & Asia is currently working with a first European OEM to produce a passenger car / light commercial vehicle wheel made from thyssenkrupp bluemint® Steel. This enables Accuride to deliver the next generation of high-performance steel wheels with lowest possible CO2 footprint to help our customers reaching their and the European Union's targets for decarbonization.
Carbon footprint of truck wheels thyssenkrupp Steel together with Accuride®
In the largest Western European commercial wheel plant in Solingen, Accuride is fabricating around 2.5 million truck, bus & trailer wheels per year. As an example, the product design for the high volume 22.5 x 9.00 standard truck wheel was evolved in different steps via improvement of material properties, design and production processes. The product weight was reduced within the last 10 years from 42kg to 32kg. Representing a 2,5kg raw material saving per wheel over the current market standard weight. A further design step to 30kg is in progress.
An efficient cooperation with thyssenkrupp Steel Europe for the perfect match of material definitions in terms of manufacturability and product performance, the use of well adapted FEM tools and Accuride's engineering skills & inventive talents were base for this success story.
The actual 32kg 22.5 x 9.00 truck wheel is manufactured based on HSLA steel S500MC for disc and rim. Compared to the weight of 42kg for this size this weight reduction over the years results in a total weight reduction of 60kg on a standard semitrailer tractor.
As a first steel wheel manufacturer Accuride is offering & manufacturing this new 32kg wheel in conventional steel or alternatively in steel with a reduced carbon footprint. The version with reduced carbon footprint uses »bluemint® Steel«, a high-quality flat steel from thyssenkrupp Steel. By using bluemint® Steel, two thirds of the greenhouse gas emissions can be saved in the production of the wheels compared with conventional steel; and compared to aluminum wheels this figure is as high as 90%.
The climate-friendly effect is achieved by using HBI, already reduced sponge iron. Less coal is thus needed for the reduction process in the blast furnace. Looking at the total CO2 footprint over the complete life cycle of the product (1.2 million km), CO2 emissions can be reduced by over 10%. This puts a bluemint® Steel 32kg wheel in a better position than significantly lighter aluminum forged wheels of comparable size – this is a significant step towards »sustainability«.